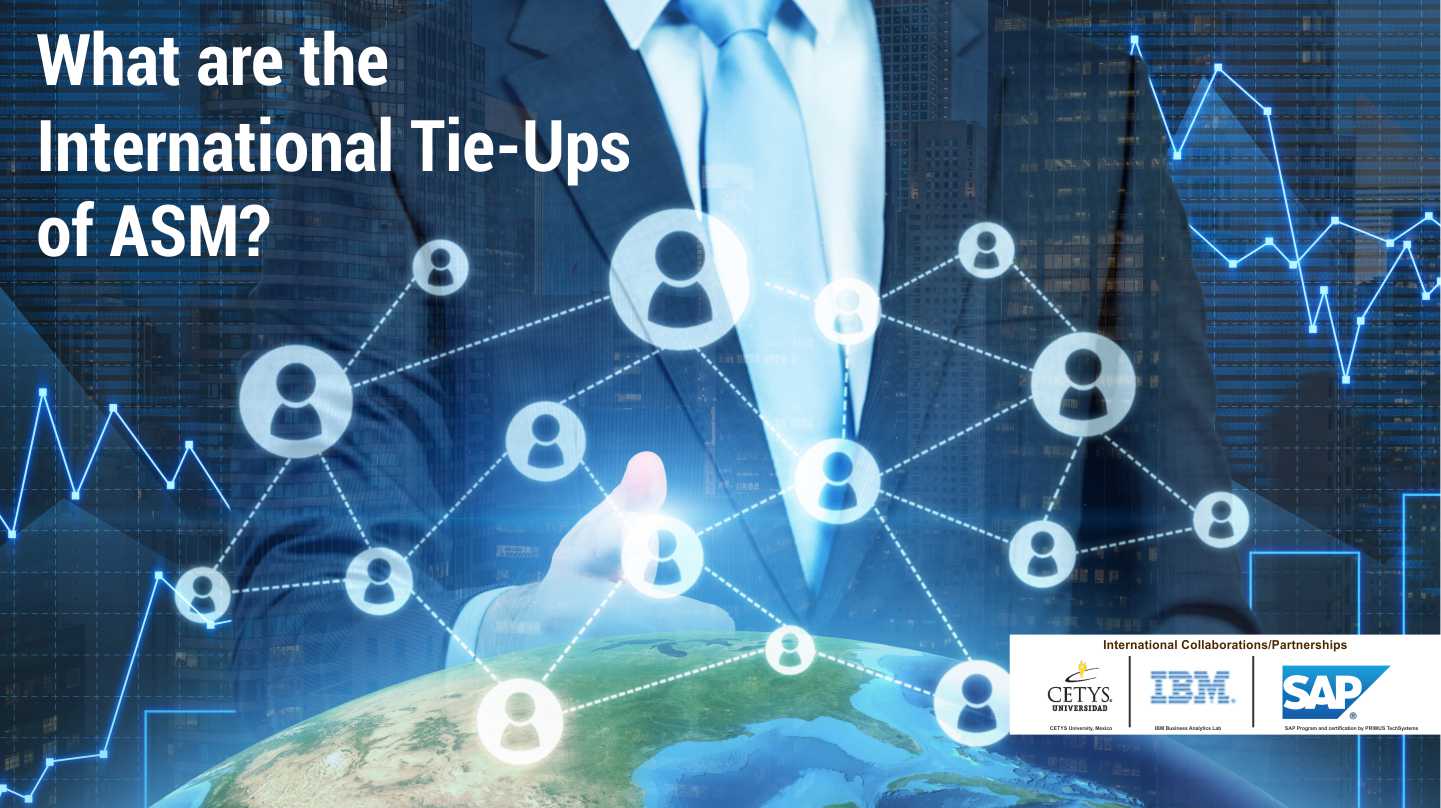 ASM Group of Institutes is growing with the legacy of 35 years in the field of offering quality education and successful lives to the students. We are loaded with a complete education starting from KG to Ph.D.We have highly esteemed faculties who hold top acumen and are always ready to adopt the best ways of teaching.
Also, we possess great placement record with a strong alumni network and never shy away from fulfilling our responsibilities. The result of which is that a huge number of our alumni are placed in several reputed companies all around the globe.
We also, provide students with the best global exposure to carve out the best in them.We have tie-ups with different leading international institutes. Here is the list of the same:
CityU of Seattle (City University of Seattle, the USA)
US CPA by Miles CPA Review
Vistula University, Poland
Indo-European Education Foundation, Poland
CETYS University, Mexico
IBM Business Analytics Lab
University of Applied Sciences NYSA, Poland
SAP Program and certification by PRIMUSTech Systems
These institutes help us in the following ways:
International Student Exchange – This is an initiative to provide students with the opportunities to study at varied countries and campuses of top institutes, so they get real-life exposure to the educational, social, cultural, industrial and historical aspects of various countries.
International Industry Visits – This initiative is taken so that students can exchange ideas and interact with the industries leaders and learn directly from them.
Seminars by Global Experts: We conduct seminars, guest lectures by global experts on different subjects and specializations.
International Internships – The international internship is the initiative taken to help students learn the work environments of diverse business practices, values and ethics.
International programs and certification – Students studying at ASM can avail international program and certification from the top business schools in the world. These include HBX CORe from Harvard Business School Program, the online courses and simulation from Harvard Business Publishing and more.
International Industry Integrated Certification-Students studying at ASM are trained and certified as per the latest technology demands with industry integrated certifications like user modules by SAP, business analytics by IBM, etc.
International Faculty Members-We offer programs which are delivered by eminent faculty members from different reputed institutes like IIMs, IITs, Harvard Business School Alumni and more.
ASM Offers Ample Opportunities for the Aspirants
We at ASM are always ready to provide complete guidance to our students so that they receive a great learning experience. We are working hard to give every student the chance to get global exposure and learn the work environment of other countries. Further, we have also collaborated with various reputed companies and institutes which can add up value to our students' learning practises.
Interested to enrol with us? Feel free to contact us anytime, we would love to guide you.Reach us at, Phone: No: 020-27475090 / 27478666, Mob: 9422009207 /09/10/12, or Email at: enquiry@asmedu.org / admission@asmedu.org. For more details visit:www.asmgroup.edu.in.