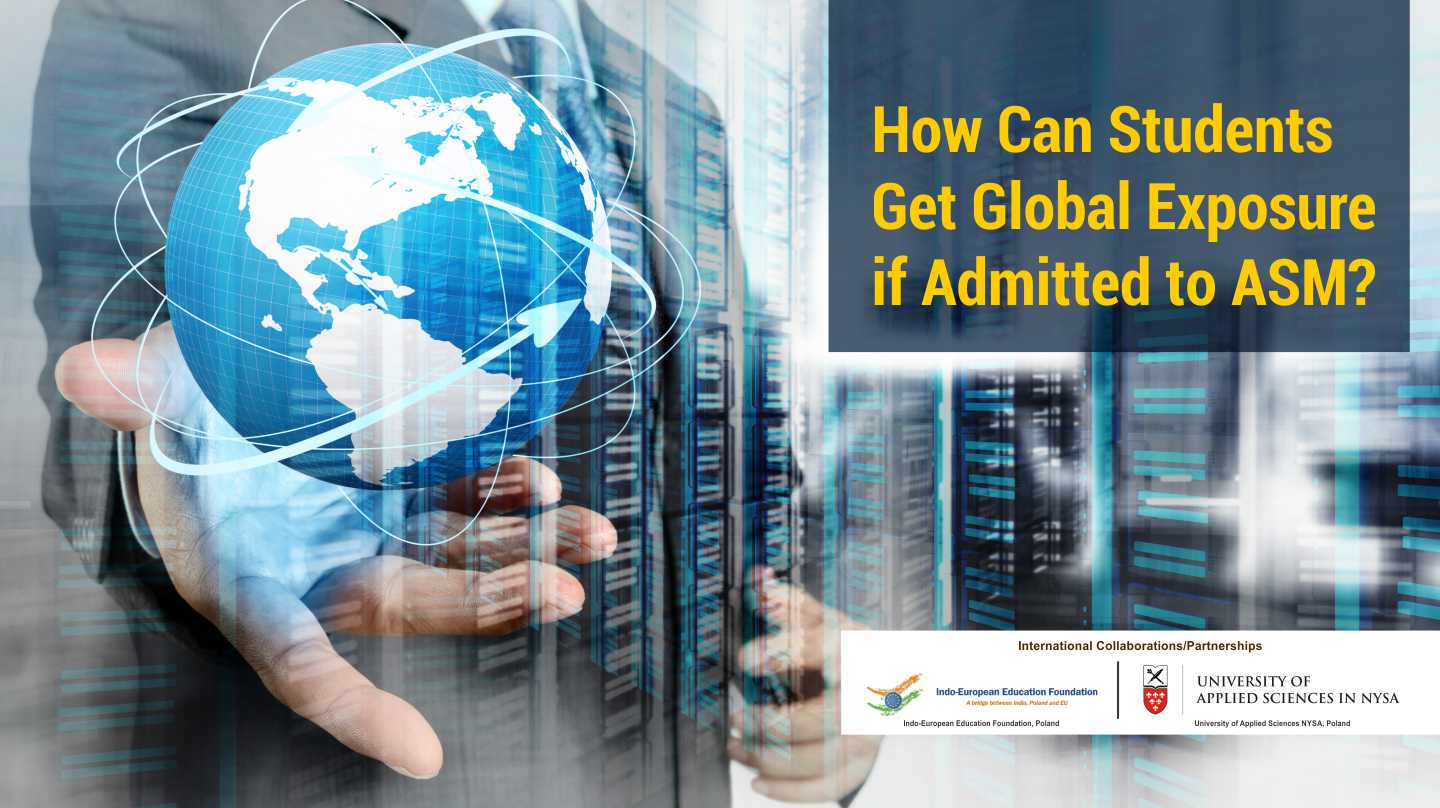 In today's era, every student wishes to enrol such a college which can provide them with a great learning experience and can offer them global exposure. Many of you, reading this blog must have searched for the same, isn't it?
Well, we are sure that your search will end here. We at ASM Group of Institute work for students' welfare with the aim to create such professionals who are in-demand in the corporate world today.
For more than 3 decades, we have been offering excellent industry-institute interaction and exposure to the students for their professional and personal growth.Students at ASM experience the best college life and get the top opportunities for comprehensive growth with our worldwide connections. Interested to know more about our connections? Then you must read on.
The ASM Group of Institutes was initiated in 1983 and with the passing time have founded several institutes which are IBMR, IIBR, CSIT, IMCOST, IPS and EMPROS International School. And during this we have established several international connections that are mentioned below:
Vistula University (Poland)
CETYS University (Mexico)
CityU of Seattle (City University of Seattle, the USA)
University of Applied Sciences (NYSA, Poland)
US CPA by Miles CPA Review
Indo-Europe an Education Foundation, Poland
IBM Business Analytics Lab
So how students studying at our institutes get benefits of the above-mentioned collaborations? Here's how?
International Industry Visits
International Internships
International Student Exchange Program
Lectures by International Faculty Members
Global Training Programs and Certifications
International Industry Integrated Certifications
Let's discuss some of them in brief.
International Industry Visits
We believe to offer our students such a tour which can teach them social, economic and cultural diversity of different countries. Also, encourage them to interact and exchange ideas with the global industry leaders. For their benefit, we have designed the curriculum keeping in view the global trends.
International Internships
Our students are offered industrial internships keeping in mind the international perspective.Thus, helping them to work in such an environment where they learn diverse business practices, procedures, values and ethics that prepare them for the global professional world.
International Student Exchange Program
Our objective at ASM is to provide our students with a doorway to get real-life exposure to the cultural, social, industrial, educational & historical aspects of each other's countries.Thus, provide International Student Exchange Programs with various international universities such as CityU Seattle, USA.
International Faculty Members
Students at ASM Group of Institutes get opportunities to learn from eminent faculty members of institutions like IITs, IIMs, Harvard Business School Alumni and more.
Enrol with Us and Get Several Opportunities to Experience the Global Exposure
We have many international connections that offer unlimited benefits our students. If you are looking for an institute, which can provide you with the same, then you do not have to look any further than the ASM Group of Institute.
Visit our website www.asmgroup.edu.in to know more. You can also reach us at, Phone: No: 020-27475090 / 27478666, Mob: 9422009207 /09/10/12, or Email at: enquiry@asmedu.org / admission@asmedu.org.
All the best students!